HANA Fashion
H, users' HEALTH is what we care.
A is to feel the ALLURE of woman beauty.
N is for the NATURE we love most.
A is the ANSWER of your best choice.

Hana Fashion, established in Taiwan in 1980, is proficient in manufacturing various kinds of delicate Fabric, Mesh and Printed Calico for fine lingerie, and night wears.
Pursuit of high quality: Total quality control from material to product.
Design and fashion: Annual trendy new design development and overall design for customer's need.
Safety and health: Hana Fashion holds high standard for users' safety and health. All of our products are qualified by the textile confidence Oeko-Tex.
Our Product Lines: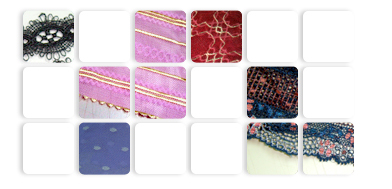 Jacquard Fabric
Lace
Embroidery
Printed Calico
Functional Fabric
Men and Women's Underwear